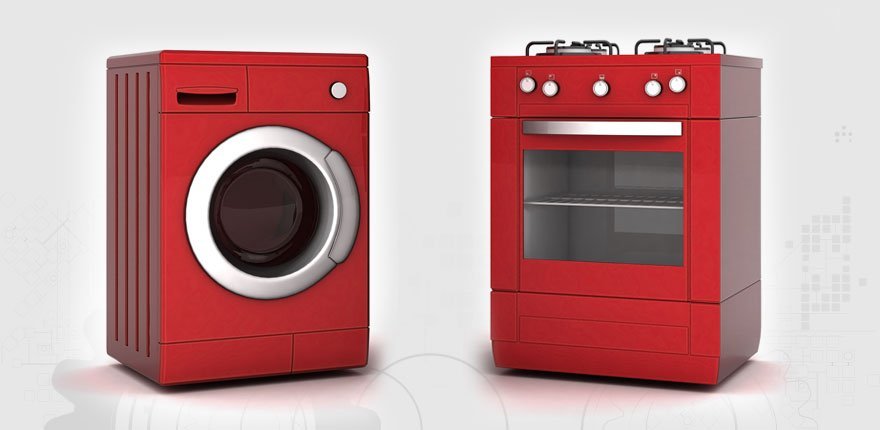 Much like Mr Ford's model T (available any colour as long as it's black), domestic appliances earned their industry title 'White Goods' for a reason; they were predominantly white.
Trends come and go and if the buzz around the sector is to believed, we're about to see a resurgence in multi coloured appliances to compliment the likes of KitchenAid who have launched food mixers in a broad spectrum of colours over recent years.
Great news if you're looking to make a statement in your new kitchen. Or is it?
Some years ago, I worked for the biggest manufacturer of domestic appliances in the UK and they decided to offer their brand new frost free freezer, in not only Polar White, but also in (deep breath) Azure Blue, Almond and Brown, Charcoal, Burgundy, Flame Red, Green, White and Brown, Mercury and Linen with Calico Trim. Phew. I kid you not.
They looked pretty swish but in terms of stock-holding of spare parts, it was somewhat of a nightmare. There were just too many colour combinations to be able to maintain stocks of doors and other coloured components for any length of time. Before long, a customer requiring a new fridge door panel for their Flame Red appliance was being sent a white one as the red ones had become obsolete. What did a red fridge with a white door look like? Awful. Unless you smoked Marlboro I guess. Customers were (understandably) unimpressed.
So a word of caution, before you throw yours to the wind and order a lemon coloured dishwasher. While a white appliance may seem a little dull, there's a good chance that a few years from now, it will still be all white, no matter how many cosmetic parts have had to be changed during it's lifetime.