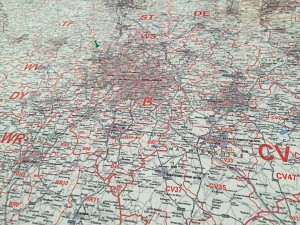 In 1998, directors Mark Rogers and Ian Shaw drew on their combined 26 years' experience of working within Hotpoint's service division to form Multibrand Services Limited.
From modest beginnings repairing domestic appliances covered by extended warranties to the cross sector model in place today, Multibrand has grown and evolved to meet changing circumstances and markets.
Our vision however, has remained firm through all this time: To provide a high level of service in terms of professionalism and integrity traditionally only found in a manufacturer supporting its own products, allied with the flexibility and dynamism of a smaller organisation that can repair and maintain the whole range of brands and appliances sold in the UK. It may not trip off the tongue, but it's served us well.
Today our portfolio includes Housing Associations and Property Management organisations alongside a large loyal private customer base who are enrolled in the Multibrand Privilege Club. Diversification has led to the development of new internal systems and processes, each one tailored to the individual needs of the customer. And each one supporting our philosophy that service to all markets should hit the cornerstones of Multibrand Values: Effective, Affordable, Guaranteed.
WHAT'S IN A NAME?
It's there right in front of you when you break it down.
From AEG to Zanussi the UK is flooded with brand names and yet it's a fact that few people actually know what's in their kitchen. For us, that's not a problem. Put simply, we can repair the Multitude of Brands that you own both now and in the future, so whatever you have, consider it fixed. Simple really.
SERVICING THE MIDLANDS, AND BEYOND!
Our compass is centred in Wolverhampton, West Midlands just minutes from the M54, M6 and M5 motorways. From here we reach up into Staffordshire and Shropshire, across into Worcestershire and the East Midlands and down to Warwickshire and Oxfordshire. And we're passionate about what we do and where we operate. In fact, you could say we're a business with heart, in the Heart of England.